Being Fair to Mitt: Because it's Only Right.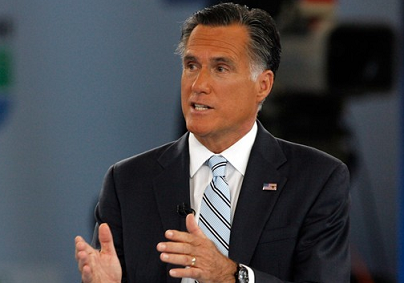 I've been feeling just a little bit guilty about my (well, I wasn't alone) rush to judgement over the possible man-tan issue regarding Mitt Romney at the Univision Forum. In the interest of being fair, because I understand that's how the real journalists do it, I'm going to offer, not a correction per se, but an airing of the other side:
From Univision's perspective, Salinas said both candidates got a fair hearing in the end. She also sought to quash a bizarre internet rumor that began circulating after the first forum asserting that Romney, whose skin looked unusually tan on camera, used makeup to look "more Latino" for the audience.

"He used the same makeup person I use, and we asked her if he requested darker makeup," Salinas said. "She said, 'No he didn't request anything.' Apparently, he was just a little sunburned."
So, I think if we were fact-checking this, I would have to call the evidence "inconclusive". That explanation was way down at the end of a piece regarding how Romney packed the forum with people who weren't students in order to make a better showing:
But after exhausting the few conservative groups on campus, the Romney camp realized there weren't enough sympathetic students to fill the stands on their night — so they told the network and university that if they weren't given an exemption to the students-only rule, they might have to "reschedule."

The organizers relented. One Democrat with ties to the Obama campaign noted that Rudy Fernandez, the university official charged with coordinating the forums, is a member of Romney's Hispanic steering committee. Fernandez did not respond to BuzzFeed's questions about whether he gave preferential treatment to Romney's campaign.

In any case, Romney's team was allowed to bus in rowdy activists from around southern Florida in order to fill the extra seats at their town hall.
He also had a bit of a "temper tantrum" when his intro didn't go the way he wanted, and insisted that he be re-taped.
So, to set the record straight, we don't know that Mitt Romney really spray-tanned himself to blend in at the forum. He found a friendlier audience instead.
Whew. I feel better, now.
Posted by Vixen Strangely on 09/22/12 at 01:08 PM • Permalink