Slow-Roasting VDH, or, Why the Hell am I reading National Review?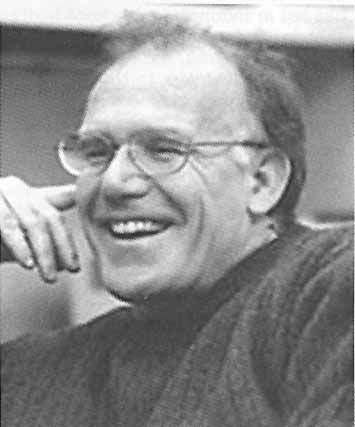 Part of the fun with a new gig (like blogging here) is exploring ways of upholding valuable traditions (like skewering people who require it) whilst leaving my own mark. I'm not the sort who regularly wades into conservative publications looking for targets—not me! I like the soft white underbelly of the elected representative class for my targets and leave my fellow scribblers go—but for whatever reason, the National Review has garnered my attention recently as being a thing still in existence in this world. It's not just the Derb business that has alerted my attention. The National Review, as WFB's big old segregation-apologist Bircher-bashing thing, seems to have at one time set the tone for the conservative movement, as I understand it. But in the Tea Party Age, or the post-9/11 era, or however we want to demarcate the Ascendance of the Batshit, the whole thing just looks like a time-progression of the Breitbartlets all grown up. Anyhow, I follow Dave Weigel on Twitter and he linked to this Victor Davis Hanson incoherence, and like the obsessive-compulsive I am, I wanted to get what the almighty Gee-Darn to Heck VDH was on about.
The proposition is that the Trayvon Martin case is promoted due to hysteria about racism, and people following it are likewise hysterical. Or race pimps. Let's break down his assertions to see if this is ably argued:
1) If one suggests that there may not be, at least as yet, enough evidence to overturn the initial police decision of not charging Mr. Zimmerman with a crime, then one is a de facto racist.

In other words, the liberal position of letting all the evidence be reexamined in a dispassionate fashion is now illiberal. And the illiberal one of charging someone with a felony without established probable cause is liberal. But just arresting and charging a suspect to let a judge or jury post facto decide whether there was ever probable cause for such an arrest is neither liberal nor consistent with American jurisprudence.
It would appear that a weapon, a confessed killer and a dead body are no longer sufficient grounds for supposing that a homicide may have taken place. This is perhaps an hysterical restatement of the information available to the Sanford PD. If one were to ignore the race of Trayvon Martin, one might still note that he was dead of a gunshot wound and that the person who had the weapon is in fact known to the police and as much as admitted to his use of the weapon to kill the victim. The actual examination of all the facts in a dispassionate fashion might occur best in a trial. The normal chronology of events is, to the best of my knowledge, act, charge, arrest, trial, sentencing. In other words, I am under the understanding that arrests do precede the eventual judgement of jury or judge, and that this chronology is altogether consistent with American jurisprudence.
What else do we have here?
2) It is clear now that the African-American civil-rights hierarchy is concerned largely with maintaining power and influence by promulgating the theme of unending white racism — and the need for its exclusive agency to find redress and reparations from that eternal fact. That is a serious charge, but one easy to substantiate — whether we compare the commensurate outrage accorded the Duke case, the Skip Gates mess, the Tawana Brawley hoax, or the present Trayvon Martin tragedy, with the veritable neglect about the carnage of young African-American males in our cities, or the deliberate distortion that white-on-black crime is an epidemic when, in fact, black-on-black crime is — in addition to the fact of vastly higher incidences of black-on-white crime.
I am unaware that the Trayvon Martin case actually relates to any of the above, except that the victim is not white. In this case, I don't say "alleged victim" because Martin actually is deceased. I think the case of Henry Gates, which is also alluded to later in this article, is partially demonstrative, to wit: were the race of Professor Gates not known, and one simply has the knowledge that a professor was arrested for breaking into his own house—this would sound ludicrous. Very "Man bites dog". And yet, once the race of the homeowner in question is known, suddenly, many observers said "A-ha!" If things that are anomalous suddenly make sense when race is added, perhaps this does speak volumes about our culture and a possible double-standard.
3) If the media had erred in one or two case in either its emphases or its facts, or erred on both sides of what apparently has become an ideological divide over the case, few could complain. But from Day One, the media has tried to promulgate an unambiguous narrative of a diminutive African-American preteen model student executed by a white racist vigilante with a shady past, a narrative that the facts, at least as we know them thus far, does not substantiate: The usually printed photos of Mr. Martin did not reflect that he was 17 or 6′2″; there was no firm evidence that Mr. Zimmerman used a racial epithet in contrast to the firm evidence that NBC doctored a tape to suggest a racist motive on the part of the shooter; the rubric "white Hispanic" was used, although the media does not employ it elsewhere; the assertions that Mr. Zimmerman was lying about his injuries were not, as alleged, proved by the police video, but far more likely disproved by it; there is still no firm proof about which of the two in the fight called out for help; there is now firm proof of an altercation prior to the shooting; Mr. Zimmerman's past does not quite fit the portrait of a white vigilante with racist tendencies; nor does Mr. Martin's quite fit the initial picture of a model student — information about the two that is either irrelevant or germane, but not applicable to just one of the two involved in a fight; and so on.
It is my understanding that being 17 years of age or 6'2" are not crimes, and that neither Martin's race nor Zimmerman's actually have bearing upon whether Zimmerman was the known shooter in this event. Whether Zimmerman "really is" a white vigilante, or (what the fuck is this guy smoking?) whether Trayvon Martin was a model student, have no impact on whether one killed the other. One did. Zimmerman was unaware of Martin's grades, Twitter handle, or Facebook status.
4) In explosive matters of racial controversy, we can expect the president and the attorney general to be of either no help or to make things worse. President Obama fanned the flames in the 2008 Reverend Wright disclosures, the Pennsylvania primary, the Gates mess, and was utterly incoherent in the Martin matter; the attorney general has now weighed in so often on the question of race, and in such an inflammatory fashion ("cowards," "my people," accusations of congressional racism, etc.) that his only recourse is far wiser silence.
I'm in no way sure what is meant by any of this—Obama gave a speech in my fair city (Philadelphia) regarding religion and race to try and minimize "the flames" being ginned up by the media regarding Rev. Wright (and actually, I do believe The Blaze is trying to recycle the Wright issue to show they can "vettenings", also too). The Gates "mess", whereby a man was arrested for breaking into his own house, was one of those race-related issues that got laid at the feet of our "First Black President", and also, the statements regarding Martin's resembling a possible son of President Obama came as a result of the president being asked what he thought—and he responded as a parent and a human being. Should he have said "No comment"? Seriously?
5) To suggest all of the above is to earn almost immediate condemnation as a racist, not because any of it is refutable, but because some do not wish to be reminded that so far the case on its merits has little to do with race, and is instead yet another fatal shooting where it is difficult to ascertain a proper charge — whether of murder/manslaughter or self-defense — a quandary repeated hundreds of times each year throughout the country with near-zero national public interest.
No, to suggest all of the above doesn't make you a racist, just a sloppy thinker. Of course, if one eliminated race from the equation, it would still be difficult to ascertain a proper charge, but then again, when one is charged, multiple charges can be levied so that at trial—a jury or judge can determine which one sticks. From what I can tell, from watching Law and Order reruns.
How sick we have become as a nation, when preferring not to prejudge a case until an inquiry reviews known evidence and searches for new information is considered racist; and wishing to inject race in order to do the opposite is not.
How sick have we become, as a nation, if we permit police to prejudge the innocence of a person who has admittedly killed another person, in a way that did not actually permit of further inquiry, which is only now being brought about because concerned citizens have forced attention to the matter? And how sad is it that race gets used as an excuse for ignoring the fact that a young man died violently, and that his killer was not charged—really? How dead does this boy need to be?
In the absence of racism, I do not understand how this boy's blood doesn't merit an investigation.
Posted by Vixen Strangely on 04/09/12 at 10:26 PM • Permalink