Saturday, October 19, 2013
Postphoning the Goperdammurung?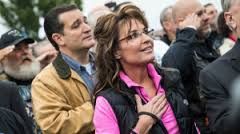 It seems that whenever there is a Republican setback lately, whether electoral or politically in general, there are a spate of thinky pieces about what's going wrong in the Republican Party and how they might fix it. I don't despise the impulse, even while I find it overly optimistic and paradoxical. Many of the premature postmortem-writers aren't ostensibly fans of the Republican party, to begin with. And rather than consider how whatever rupture between the party and the mainstream can be repaired, I know my gut instinct is to reach for a lever and pull like a mad mother. Political writers are, for the most part, I think, bright people and problem-solvers at heart. We are generally not rooting for armageddon. There is a code of honoring bar tabs and not kicking even bastards in the slats when they are down.
And I am a political writer and not immune to the zeitgeist, so why don't I carve into this still-wriggling corpus and see what political wisdom may be extracted? (Let's get it down first. And maybe a kick to the slats? And while we are here, a shiv and that lever. Thank you.)
Posted by Vixen Strangely on 10/19/13 at 04:30 PM
Permalink